What's Hangin' at The Grocer
Port Medway is blessed with a vibrant creative community. The walls of the Port Grocer Café and Art Space are a continually evolving showcase for the work of the many visual artists who make their home here. We are also pleased to display the work of guest artists from nearby communities. We welcome you to join us in celebrating local art!
Curator Karen Langlois believes art happens everywhere. She would love to hear from you at klanglois739@gmail.com.
June 11, 2019 to July 15th, 2019
"Wksitqamuk"Solo Show of Melissa Labrador
May 13th to June 11, 2019
"For the Birds" by Kas Stone. Photographic exhibit with 50% of sale proceeds going to Bird Studies Canad. Artist Reception, May 25th 1 to 4 PM.
April 16th to May 13th , 2019
AWAKENING by Madeleine Dewolfe at The Port Grocer Art Space Artist Reception, May 9th 6 to 8 PM.
April 12 to May 12, 2018
Red Sky in the Morning - Solo Show by Sally Hutchinson: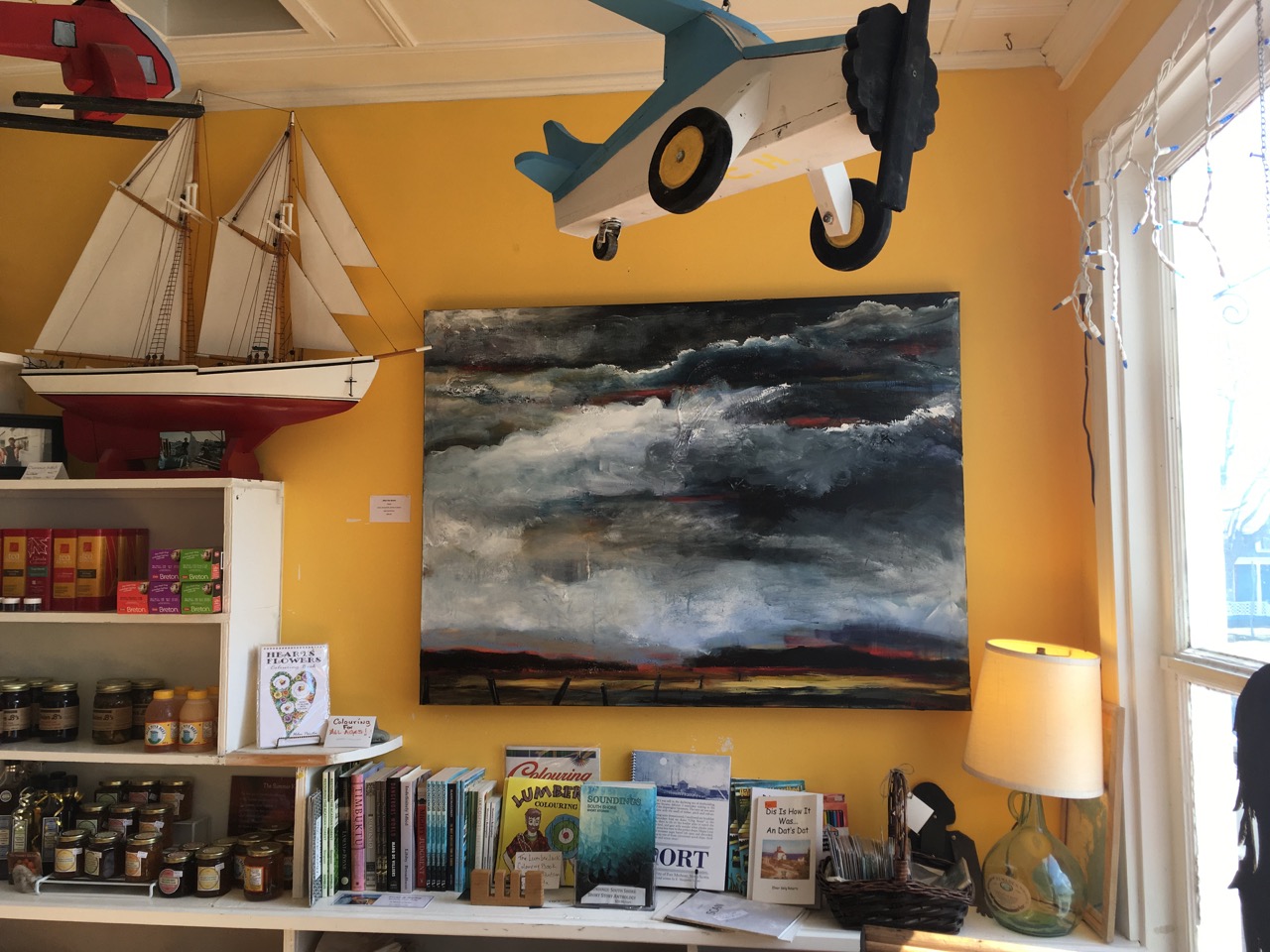 1
2
3
4
5
6
7
8
9
10
11
12
13
14
15
16
17
18
19
20
21
22
23